Anachronistic Invasive Roots Music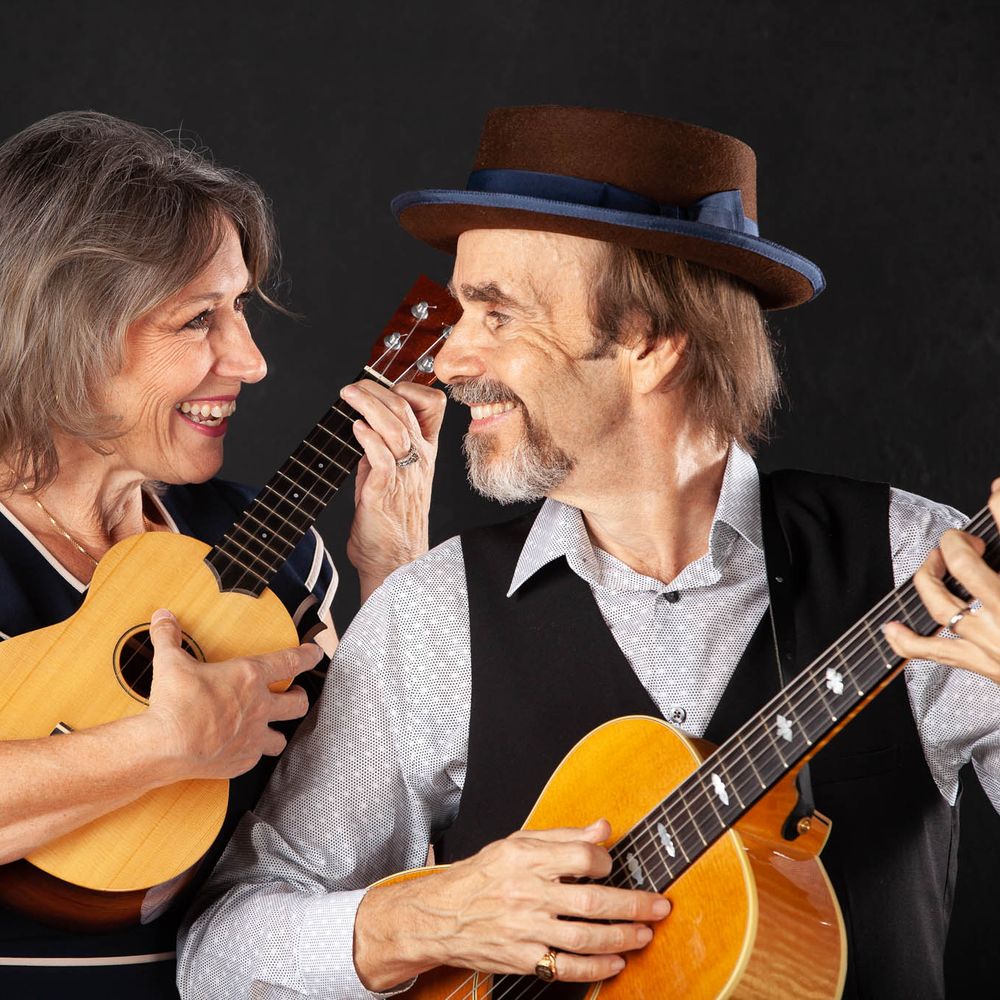 Bakey and Betty are a warmly winning husband and wife duo.
Their repertoire includes a blend of early jazz, country, pop standards and vaudeville songs.  The unique combination of their comedic charm and musical versatility makes for a lively earful of rarely heard tunes.
The high caliber of musicianship from each of them, together with Betty's effervescent personality, have made Bakey and Betty a hit with their audiences.
"As far as I'm concerned, this pair is as good as it gets in comedy, music acts." Bakey is a seriously good guitar, banjo and ukulele player. Betty not only sings like a dream but is also an excellent ukulele player." - Perry Botkin, Jr. - Grammy winning, Oscar-nominated composer, producer, arranger and musician.
"Great mix of humor and love. They connect, not only together, but with their audiences and you feel the warmth in every word they sing. I'm blown away and my heart is adrift by some of those exceptionally lovely old love songs. I didn't want it to end. Surprisingly powerful and thoroughly professional." - Bill Nelson - Internationally known, award-winning illustrator and sculptor, listed in Who's Who in America.
"Nobody plucks with as much pizazz as Bakey or sings a tune as sweet and inviting as Betty." - Jordan Young - Freelance writer, Theatre critic and Playwright.